2017 Power Trip Reflection: "You really have changed my life"
By Eve Currie, 2017 Power Trip winner from Bathurst, NSW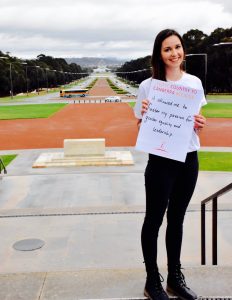 What started as a feminist rant about imbalances in gendered representation within our parliamentary system ended up being the single most incredible experience of my life. As an admirer of Julia Gillard, I was appalled at our country's treatment of her prior to, and during her time in governance, so when the Country to Canberra flyer was sent to me, I fired off a response for someone to read. I didn't expect anything to happen after this. Truth be told, I forgot I even sent my entry so when I got the call from Hannah, asking if I'd like to come to Canberra, I was absolutely lost for words. I think I said 'thank you' just short of 100 times in the ten minute phone call, and probably not much else. It was the start of something very special.
Filled with meet-and-greet sessions, networking events, leadership workshops and about as many boomerangs filmed as steps we took on the trip, every second of our time in Canberra was precious, valued, and filled with one awesome activity or another. It was truly an incredible experience.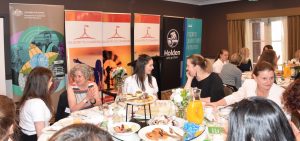 Our panel evening offered us an empowering and inspiring outlook on the working world in industries that are predominantly male-dominated, ending with the message 'if the system won't change for you, don't change for the system.' It was the perfect way to summarise a day spent learning leadership skills, defining our values as both individuals and leaders, and practicing the art of public speaking.
The Powerful Women's breakfast was a remarkable event that allowed us to chat with inspirational women, some in politics, defence, CEOs and editors of some pretty awesome magazines (the HerCanberra magazine we were gifted was just awesome!). The early morning was totally worth it for the stories we got to hear from the women in attendance and the messages they offered us. The most important lesson I learned from the trip came from talking to these people who all implored I take any and every opportunity that I come across. They each has their own examples of grabbing possibilities offered, allowing them to be where they are today as influential role models for young women today.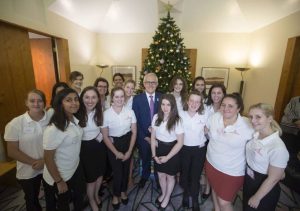 Meeting parliamentarians, including Julie Bishop, Michaelia Cash and Malcom Turnbull, was awe-inspiring, leading some of us to genuine tears of joy and excitement after just having watched them in Question Time.
One of the most poignant messages I took from the trip was in our TedXCanberra workshop. We were presented the idea that ideas worth spreading have the potential to improve the human condition in some tangible or meaningful way. Nothing remains more true for the Country to Canberra program. Starting as a passion project, this organisation intrinsically inspires young women to strive for the best, allows us to dream and has given us the tools to achieve these. Nothing I ever write in this blog will ever equate to a piece of praise deserved for the Country to Canberra program, there simply aren't the words to explain how remarkable the experience was. That being said, what I can do is extend my most sincere thanks to Hannah and the entire Country to Canberra volunteer team who made this trip possible. It is a true testament to the passion and commitment of these individuals who worked tirelessly for months before the trip, ensuring we would have the best experience possible and take away life changing messages. From the bottom of my heart, thank you. You really have changed my life.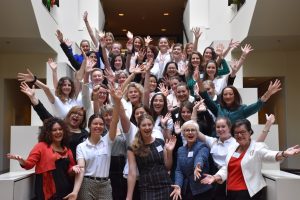 That brings us here, post Power Trip, sitting in my lounge room having just finished my schooling, wondering what the world has in store for me. All I can hope is that I find my tribe somewhere and be like a boomerang, keep coming back to my values and those I love.
Thank you C2C!