Bio: Annette Waters, VIC Winner 2016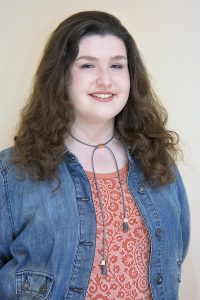 Annette is one of our 2016 Leadership Competition Winners. You can check out her winning entry here and her bio below. 
Describe yourself in 100 words or less!
Hi! My name is Annette Waters. I am a 15-year-old Year 10 student living in Rochester, rural Victoria.  I help support Mum in caring for my Dad, who is a stroke survivor. During our time of need the local community offered us support, and it was this kindness that prompted me to become passionate about community service.  I serve on various youth steering groups and, as a Leo Club member, participate in many community activities. As a member of the Victorian Young Carers Action Team I am particularly interested in politics and addressing gender equality.
How old are you, what grade are you in and what community/town do you live in? 
I'm 15 years old, and currently studying Year 10 at Rochester Secondary College. Rochester is small country town in rural Victoria. It's a close-knit community and a great place to live!
Who is your role model and why? 
My Dad is my hero. Dad is a stroke survivor with a positive attitude and an inspirational story of recovery. He has demonstrated that with courage and determination, great things can be achieved.
What's your favourite thing about living in rural Australia? 
There is so much to love about where I live. There is a much greater emphasis on 'community' than in the anonymous city. There are so many opportunities to get involved, whether it's volunteering with the SES, fire brigade, hospital, sporting or service clubs.
What are you passionate about? 
I am passionate about human rights and equality. I firmly believe that my gender shouldn't predetermine my future, and others people's assumptions, attitudes, beliefs and expectations shouldn't impact on me reaching my full potential.
I am also passionate about preserving the ANZAC legacy for future generations. I went to Gallipoli in 2015 for the centennial ANZAC Day services, and came home with a deep sense of gratitude for those ANZAC's who made the ultimate sacrifice, so that I could grow up with such freedom and with such immense opportunity.
What's your favourite quote?
If not me, who?
If not now, when? ~ Emma Watson  
Why did you enter Country to Canberra's Leadership Competition? 
I entered Country to Canberra because of the amazing opportunity to meet and learn from some of Australia's most powerful and influential women.  
What do you hope to get out of the Power Trip to Canberra? 
I have a keen interest in politics and I believe the power trip will create networks, boost my confidence and open doors for me in the future. I also hope to gain some valuable tips on how to approach overcoming gender inequality in a rural town and as a young carer in a society that is dominated by male leaders.
What's your main goal/ambition right now? 
My immediate goal is to complete Year 11 and 12 successfully while planning ahead for how I can help address gender equality as a young carer and also in my local community. 
Tell us a couple of things you to relax/have fun? 
I enjoy spending time with my friends, family and my pet cat, Fluff. I also enjoy reading, listening to music, and crafting.