Learn a little more about our blogger Caitlin!
Describe yourself in 100 words.
Describe myself… well, I guess I am as country as they come! I am very much a tomboy but I still love to dress up a bit (in flashy boots and jeans of course!) I love to have fun and socialize at events such a rodeo's and I love writing and photography. Cattle showing is one of my main hobbies along with fleece (wool) judging. I currently work for a wool buying company called Aussie Wool Exports and I am a registered professional Wool Classer.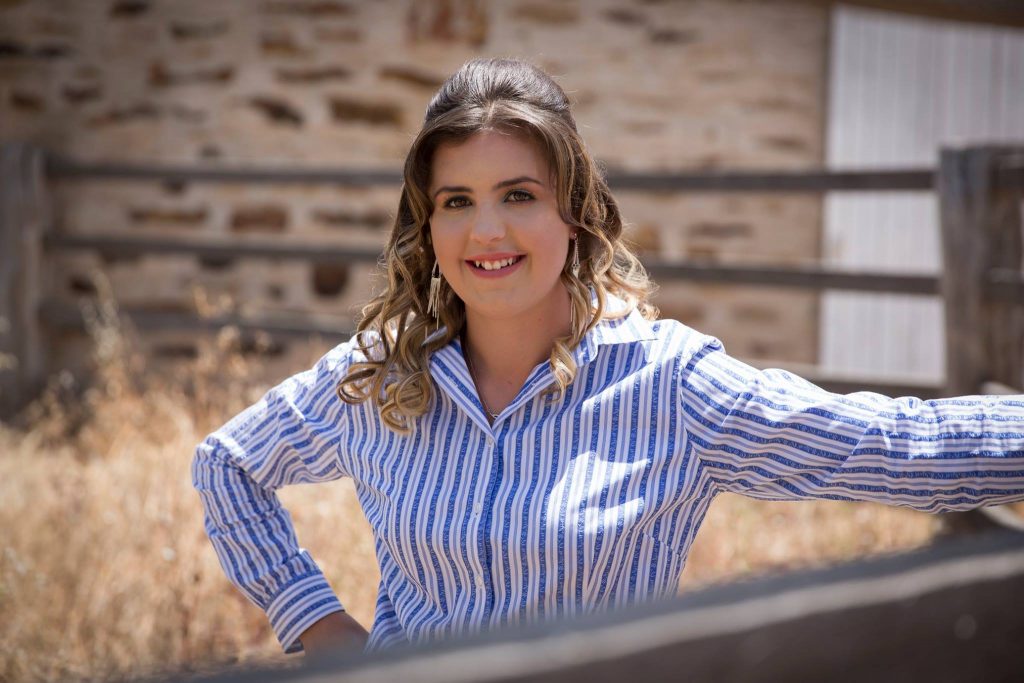 How old are you/what grade are you in?
I am 18 years old, turning 19 in July this year and I have finished school! I officially graduated and completed year 12 last year but I left school at the end of year 11 to undertake a full-time traineeship.
What community/town do you live in?
The beautiful Barossa valley town of Nuriootpa is where I call home currently!
Who is your role model?
Last time I was asked this, I said I didn't have one. But now I do!
Hannah Wandel! This amazing woman has made such an impact on my life, I am so glad I got the opportunity to meet her in 2015
What's your favourite thing about living in rural Australia?
Everything! The solidarity, the peace, the work, the beauty and of course the people I meet there!
What do you do to relax/have fun?
Honestly, relax isn't in my vocabulary! For fun however I usually like to go to rodeo's especially and cattle shows, but I also love camping, writing, 4x4ing and sometimes sitting down doing absolutely nothing except playing with my goats!
What's your favourite TV Show?
Seeing as I haven't had the chance to watch much TV in the last 12 months, I'm gonna have to stick with the old favourite of McLeods Daughters (series 1-3)
What's your favourite quote?
If I can't wear boots or jeans, I ain't going! Geez this sums me up way to well! Although I really love this quote though which was written by a very special friend of mine.
"For a star to be born there is one thing that must happen. A nebula must collapse; so collapse, crumble. This is not you're destruction, this is your birth"
What's your main goal/ambition right now?
I'm really not too sure to be honest. I have a lot going on as per usual so I guess, my goal right now is too keep up with everything!
Add in your Twitter Handle or any links for us to include.