Bio: Isabella Hall, SA Winner 2016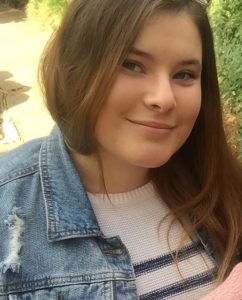 Isabella is one of our 2016 Leadership Competition Winners. You can check out her winning entry here and her bio below.
Describe yourself in 100 words or less!
Hello, my name is Isabella and I'm passionate about writing and advocating for change. I'm always looking for new opportunities to grow as a person and contribute to issues I care about. I would describe myself as a hardworking individual who dedicates her time to school work and position on the senior student representative council.
How old are you, what grade are you in and what community/town do you live in? 
I've recently turned 18 and completed Year 12 at Samaritan College. I was born and raised in Whyalla, a rural town located 400 kilometres from Adelaide.
Who is your role model and why?  
I would have to say that my teachers would be my role models. Most of my teachers have been pivotal figures within my life who have helped me grow into the person I am today. I value the lessons they have taught me both within the classroom and outside. Their dedication to providing the best education for me whilst offering support during difficulty times has really stuck with me. They are definitely some of the people I most respect and would consider my role models.
What's your favourite thing about living in rural Australia?  
My favourite thing about living in rural Australia would have to include the sense of community. Living in a small town really allows you to connect with others and get involved with local events. In Whyalla especially, recent turbulent times has allowed our community to come together and support each other. It's really nice to see that, and I don't think you'd find it anywhere else.
What are you passionate about? 
From a young age I've always been extremely passionate about writing. It's actually my dream to one day become a published author! I think what draws me to this particular passion is the platform it would give me to address issues within modern society (gender equality being just one example). I also have an avid interest for poetry, politics, social justice and history.
What's your favourite quote?
I don't really have a favourite quote, but I do have a favourite Bible verse.
Philippians 4:13: 'For I can do all things through Christ who strengthens me.'
As a Christian, this verse has always given me strength during difficulty times and reminds me that I am capable of achieving and overcoming anything. 
Why did you enter Country to Canberra's Leadership Competition?
I entered Country to Canberra's Leadership Competition to challenge myself. It definitely takes a lot of courage to write something you're passionate about and risk exposing yourself to scrutiny. So for me personally, entering this competition was about proving to myself that I am capable of expressing myself and the values I have to a larger audience, and that it's ok to be left vulnerable to possible criticism (whether good or bad).
What do you hope to get out of the Power Trip to Canberra? 
From this trip I would really like to see my self-confidence grow whilst meeting like-minded people. I think that being together with people who do have similar interests to me will help broaden my perspectives and inspire me to contribute more to issues I care about. 
What's your main goal/ambition right now? 
My main ambition right now is to focus on my writing and work towards becoming published. The problem is I just struggle to stick with something! I'm also planning on going to university next year, but I'll see how that goes, because I do like the idea of taking a gap year to travel too.
Tell us a couple of things you to relax/have fun? 
I'm definitely a self-professed bookworm. I love reading classics in particular and I find that reading in bed after a long day does help in relaxing! If not in a reading mood, I'll usually go for a long walk to the Wetlands with my dog or sit back and watch a movie. 
How do people stay in touch with you? 
Twitter: @bella98hall
Instagram: @bellla_halll