Bio: Jasmine Elliott, QLD Winner 2016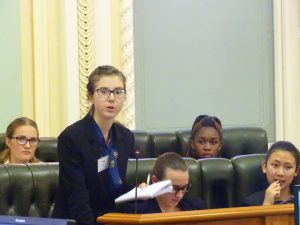 Jasmine is one of our 2016 Leadership Competition Winners. You can check out her winning entry here and her bio below.
Jasmine's Power Trip is generously being sponsored by Maurice Blackburn Lawyers Women's Network, who are helping us empower young rural women. Thanks Maurice Blackburn!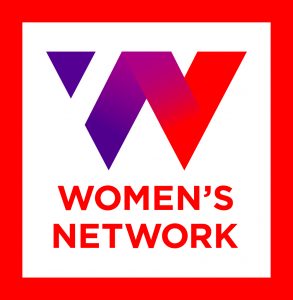 Describe yourself in 100 words or less!
My name is Jasmine and I'm a Grade 11 student in Gladstone. As you can tell from my essay, I am aspiring surgeon, and, as a result am heavily committed academic-wise, being quite involved in the science field primarily. Further, I thoroughly enjoy volunteering and engaging with my community. I'm a very fortunate individual and feel obliged to give back, advocating for human rights, multiculturalism and mental health in particular. I also enjoy instrumental music, playing three instruments at school and privately. I have an incredible family, whose support I greatly appreciate.
How old are you, what grade are you in and what community/town do you live in? 
I am 15 years old and am currently completing Year 11 studies at Toolooa State High School in Gladstone, Queensland.
Who is your role model and why? 
It's so difficult to choose one role model as there are so many inspiring individuals to look up to. Nevertheless, I admire the altruism and resilience of Mother Teresa in helping others; the integrity and courage of Malala Yousafzai in standing up for her rights as a female; the unwavering logic and unbiased nature of Waleed Aly as he reports on monumental issues around the world, applying his own opinion when needed, but in a balanced and considering way and; the ambition and skill of surgeons who have excelled in their field- such as brain surgeon Dr Charlie Teo.
What's your favourite thing about living in rural Australia? 
My favourite thing about living in rural Australia would be the wealth of opportunities for me to grow, and the great connectedness. Whilst Gladstone can more accurately be described as regional, I have been able to harness so many opportunities within numerous organisations in the region itself, but also as a representative of the region I love. I've completed life-changing work experience at hospitals, networked with local change-makers and created amazing connections which have been hugely beneficial to my work. I love the balance between adequate facilities, and the room to grow.
What are you passionate about? 
I am extremely passionate about numerous causes, and could probably summarise this as a passion for creating positive change; locally, nationally and internationally. Multiculturalism: The strength that the plethora of cultures in Australia bring to the country is monumental, but this strength is at least one million percent stronger if faced with unity. Equality: nobody deserves to be treated lesser than another for their skin colour, gender, ability, religious belief… the list goes on. Science: it's such a diverse field filled with so many possibilities for development, innovation and the ability to help others.
What's your favourite quote?
This one's tough, but I do love this quote:
"Look up at the stars and not down at your feet." Stephen Hawking
Why did you enter Country to Canberra's Leadership Competition? 
I entered the Country to Canberra Leadership Competition primarily to share my perspective on gender equality as an aspiring surgeon; for the chance of potentially having this story shared. The ability to have a voice, especially one that can be heard, should never be taken for granted. Then there's the prize, a trip I never thought I'd have the opportunity to embark upon- to travel to Canberra and be inspired by others. I was also participating in the YMCA Queensland Youth Parliament, and felt as if the program would be the next step in my leadership journey. 
What do you hope to get out of the Power Trip to Canberra? 
I hope to be inspired by others, and to grow as a young woman. I hope to gain confidence in public speaking and in networking, from working with the amazing people from TEDx Canberra, and Raising Hope, and in talking with both the other winners and notable women. There are so many people I am inspired by, and I hope to be further inspired by those I meet; discussing prominent issues and hearing stories. For me, one of the greatest ways to learn is from the stories of others- and this is what I hope to do during the Power Trip. 
What's your main goal/ambition right now? 
My primary goal now, and into the future is to continue creating change, whether that be within my involvement in volunteering, or in pursuing medicine as a career. As getting into medicine is generally highly competitive the work required over the next year is quite significant in order to achieve the best school marks I can, along with UMAT testing and interviews. Regardless, becoming a surgeon is a huge goal of mine as it marries my passion for science and helping/interacting with others. 
Tell us a couple of things you do to relax/have fun? (100 words max)
I don't really have what many would consider 'free time,' but I thoroughly enjoy volunteering, being involved in extracurricular activities and my instrumental music commitments. For me, playing music on the trumpet, violin and alto saxophone and reading are fantastic outlets which allow expression and escape. I also spend time with my family to relax.
How do people stay in touch with you? 
I would love it if everyone could like the page and/or consider sharing stories for The Million Miles Project, a media campaign which I launched a couple of months ago: https://www.facebook.com/The-Million-Miles-Project-1741031532848030/