Bio: Melinda Mees, NT Winner 2016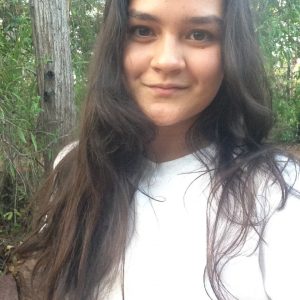 Melinda is one of our 2016 Leadership Competition Winners. You can check out her winning entry here and her bio below.
Melinda's Power Trip is generously being sponsored by the National Rural Women's Coalition, who are helping us empower young rural women. Thanks NRWC!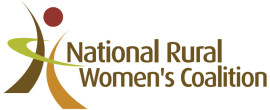 Describe yourself in 100 words or less!
My name is Melinda Mees and I live in the Top End of Australia near a town called Humpty Doo (yes it is an actual town). I am quite the dreamer and a very ambitious person; however I tend to lack the motivation to achieve most of the things I dream up.  My friends would describe me as 'eccentric' but that's just a nicer way of saying I can be a bit crazy at times. I would mainly describe myself as a lively and passionate girl who is obsessed with eating watermelons.
How old are you, what grade are you in and what community/town do you live in? 
I am currently 18 years old and finishing Year 12. According to my parents I live in Girraween but according to other people on my street it is still Humpty Doo. However, Humpty Doo at least has a supermarket and my High School, so I identify as being a Humpty Dumpty.
Who is your role model and why? 
I don't really have a role model; however, I do admire people who don't wish to make a positive change, but those who have made a positive change in the world.
What's your favourite thing about living in rural Australia? 
The rural properties are my favourite. You can play music really loud and dance to your heart's content as your neighbours aren't one metre away from your bedroom like in the cities. There is also heaps of space. You could build a rocket in your backyard and your neighbours wouldn't know. The roads are quiet, you are surrounded by the natural bush, and I have Kakadu National Park in one direction and Litchfield National Park in another. I have possums knocking on my door for food, and sleep to the sound of green tree frogs at night. It is home.
What are you passionate about? (100 words max)
I am passionate about a lot of things. However, I get really fired up about endangered animals- especially sharks- and things to do with the environment, such as deforestation and the loss of our beautiful reefs. People don't understand that by exploiting our resources we are not making it better for us, but even worse.
What's your favourite quote?
"You have to be odd to be number 1"- Dr Seuss
Why did you enter Country to Canberra's Leadership Competition? 
I saw this competition poster on the English faculty door and was first intrigued by the free trip to Canberra. After reading the competition details I found that this was more than a trip to Canberra. This is my opportunity to listen and be heard, to talk to some of the highest ranking females of Australia, to connect with rural girls like me and to improve my leadership skills. How could you not enter?
What do you hope to get out of the Power Trip to Canberra? 
 I hope to come back with memories of an unforgettable experience and lifelong friendships. I hope to be able to have improved my leadership skills and be able to implement them in my school and my community. But most of all, I hope that the women I meet on this trip, will inspire me to achieve my dreams, and for me to inspire others as well.   
What's your main goal/ambition right now?  
At this point in time my main goal is to finish Year 12. After that the world is my oyster. I hope to travel, and to be able to make many significant positive changes to the lives of the people I meet.
Tell us a couple of things you to relax/have fun? 
As an avid reader, reading is my source of fun as I am transported to different worlds and have the chance to make the impossible, possible. When I'm not inundated with school work, I love to spend time with my friends at the markets, shopping in the city and just relaxing at the waterfalls and creeks nearby. 
How do people stay in touch with you? 
Instagram: @melindamees