Bio: NSW Winner Rachel Alger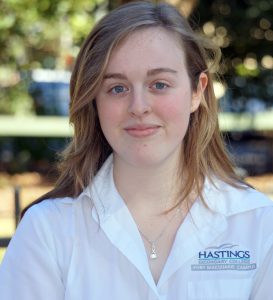 Rachel Alger is the New South Wales winner of the 2015 Country to Canberra Essay Competition. You can read her essay here and learn a little more about her below!
---
1. Tell us a little bit about yourself!
I was born in Adelaide and moved to Port Macquarie at the age of two. My main interests are history, languages, and oxford commas. I like bad jokes and good ideas. I'm also interested in computer programming and photography which are both hobbies of mine. I think pasta is humankind's greatest achievement. Perfect kerning is the second greatest. In January 2015, I attended the National Computer Science School which gave me huge insight into the IT industry as well as the experience of a lifetime. I'm attending the National Youth Science Forum this coming January which I'm hugely excited about.
2. How old are you and what grade are you in? 
I'm 17 years old and in Year 11. I'll graduate in 2016.
3. Where do you live? 
Port Macquarie is my hometown.
4. Who is your role model and why?
I don't have one particular role model. I admire people who work towards their goals until they achieve them, and I admire people who make significant and positive contributions to society, whether their contributions are social or scientific.
5. What's your favourite thing about living in rural Australia?
As Port Macquarie is semi-rural, it has the pros of both country and town life, without many of the cons. I like the relaxed pace of life, and the absence of congested masses of people is a welcome relief compared to in big cities where it can feel claustrophobic.
6. Tell us a couple of things you to relax/have fun?
To relax, I mostly read and go for walks on the beach. In my free time, I enjoy watching movies with my friends.
7. What's your favourite quote?
"If things start happening, don't worry, don't stew – just go right along and you'll start happening too." – Dr. Seuss
8. Why did you enter Country to Canberra's essay competition?
Country to Canberra seemed the perfect opportunity to express my ideas on gender equality in our society, so I thought I'd give it a go. I wanted my views on women in STEM (Science, Technology, Engneering and Mathematics) to be considered because, ideally, everyone should have equal opportunities, regardless of gender and location.
9. What do you hope to get out of the 'Power Trip' to Canberra?
The Power Trip is such an amazing chance to talk with Australia's leaders about current issues, and it's exciting that I will be able to listen to so many opinions from different perspectives. The online mentorship sessions will be an ongoing learning experience, so that's also a major source of excitement.
 10. What's your main goal or ambition right now?
My main goal is to complete the HSC to the best of my ability. At this stage, I aim to study computer science and linguistics at university after Year 12.