Bio: TAS Winner Alyssa Dolting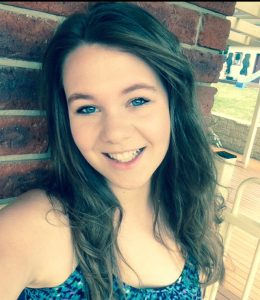 Alyssa Dolting is the Tasmanian winner of the 2015 Country to Canberra Essay Competition. You can read her essay here and learn a little more about her below!
---
1. Tell us a little bit about yourself!
My name is Alyssa Dolting and I have grown up in the amazing town of Burnie with my family and my friends, who are the two most important things in the world to me. Having studying and being passionate about English and French, I have an appreciation of art, literature and languages. I am a creative person which allows me to easily express myself in my writing, in fashion and in music. I also have an interest in psychology and would like to learn more about that. My main goal in life is to do something I am passionate about, do something that makes me happy and do something to help others and make them happy.
2. How old are you and what grade are you in? 
I am seventeen years old in Year 11.
3. Where do you live? 
I live in Burnie, Tasmania and attend Marist Regional College.
4. Who is your role model and why?
I idolise Mahatma Ghandi for standing up against injustices in society, in a time when doing so was unacceptable. He continued to fight for justice despite being imprisoned for doing so.
5. What's your favourite thing about living in rural Australia?
My favourite thing about living in rural Australia, is having a community in which I know a lot about, as well as knowing a lot of the people in it. Although living in rural Australia does not contain the life of a city, or all of the resources a big city has, it gives a sense of inclusion and an appreciation of the community.
6. Tell us a couple of things you to relax/have fun?
In my spare time, I enjoy spending time with my family and friends. When I am not at school, studying or working, I like listening to music, writing, going to the gym, practising my French, going to the beach, designing clothing and much more.
7. What's your favourite quote?
"In the end, we only regret the chances we didn't take," -Unknown
8. Why did you enter Country to Canberra's essay competition?
I entered this competition for the chance of obtaining an amazing experience to meet inspirational, influential people who care about the same issues I do. I also did this to prove to myself that I am capable of contributing to solving issues in society through awareness and promotion.
9. What do you hope to get out of the 'Power Trip' to Canberra?
From this experience, I hope to meet and learn from inspirational, influential female leaders. I know it will be an amazing trip that I will benefit from hugely.
 10. What's your main goal or ambition right now?
At the moment, my main focus is to continue year eleven and then year twelve successfully, aiming to do well in my exams. When I finish school, I would love to save some money and travel around the world with my friends, after completing a degree.