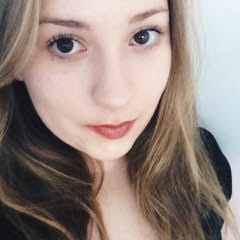 Learn a little more about our blogger Vesna – who was also one of our 2014 essay competition winners!
1. Where are you originally from? Mittagong in the Southern Highlands, NSW
2. Age and Grade? I am 17 years old and am currently in Year 12
3. Name: Vesna Clark
4. Tell us a bit about yourself! My name is Vesna and I'm a proactive feminist who is constantly reading and advocating for women's rights. I am so excited to be blogging for Country to Canberra and hope to bring a new perspective on the gender issues we are faced with today. Now that I've finished the HSC I can be found either watching horror films or re-reading Andrea Dworkin's literature. By communicating my concerns on current issues I hope to educate, inform and motivate others on the current and ever changing issues faced by women and the community at large.
5. Who is your role model? One of my favourite feminist writers, Andrea Dworkin. Her writing is extremely influential and has shaped me as an individual.
6. What's your favourite thing about living in rural Australia?
The Southern Highlands is known for being very beautiful but more importantly I love how quiet and relaxing the area is.
7. What do you do to relax/have fun? It ranges from binge watching TV series, being with friends, reading and eating mango sorbet.
8. What's your favourite TV Show? Broad City
9. What's your favourite quote? "We cannot all succeed when half of us are held back"-Malala Yousafzai
10. What's your main goal/ambition right now? It was finishing the HSC. Now, I want to pursue a Social Science degree hopefully to major in Gender Studies.
11. Where can we find you on social media? My instagram is @sunsetbenzes