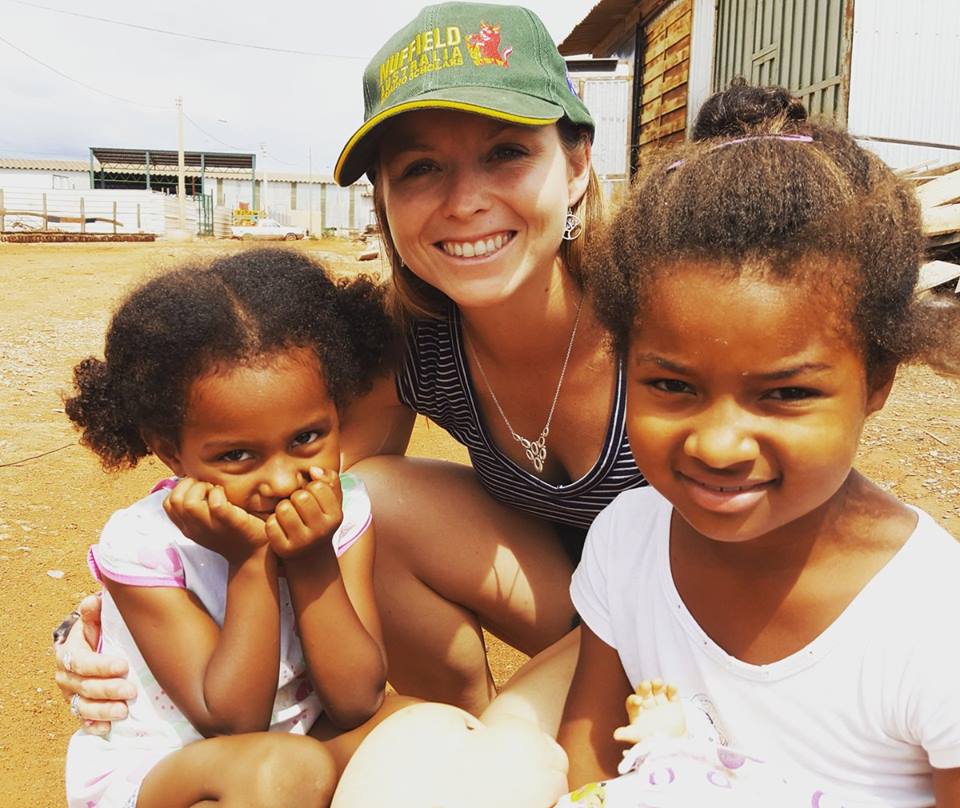 Empower Profile: Katrina Sasse
I met the awesome Katrina Sasse last year in Adelaide, at the Australian Nuffield Farming Conference and knew straight away that she would make a perfect 'Empower Profile' on the Country to Canberra blog.  These profiles feature inspiring women and girls who are making waves and promoting empowerment in rural Australia.  We are thrilled to be able to share with you Katrina's story. She is an amazing woman, on a fantastic journey in 2017 – enjoy the read!
Katrina Sasse, is from Morawa (near Geraldton) in Western Australia.  She is a 2017 Nuffield Australia Farming Scholarship recipient and has recently been announced as a finalist in the Western Australia Young Achiever Awards.  She will research "the way forward for daughters" and investigate strategies to encourage young women, particularly farmer's daughters, to play an integral role in the continuity of family farm businesses, enabling them to survive and help rural communities thrive.
Give us some background about you, where do you live? What do you do? What did you do before farming?
I'm a twenty-nine year old female farmer and inspired farm daughter who returned from a city career to work in my parent's business "Leichhardt Fields" in Canna, Western Australia. Prior to that I studied a Bachelor of Agricultural Economics and a Bachelor of Commerce at UWA and then worked with NAB Agribusiness in Melbourne in a role in Corporate Agribusiness.
Why did you get into farming?
Initially, I returned home to work seasonally for seeding and harvest after what I like to call my "quarter life crisis" and because my family farm provided flexibility, I could work seeding and harvest and travel the world in between. Until then I was trying to navigate my way in the high paced & pressured corporate world without really knowing if that was where I wanted to be. I had always been curious about working on the farm and my sister had just purchased land from my Grandfather which gave me inspiration thinking about the future of our parent's farm which was next door to Grandad's.
After thirteen years of living a city life I returned home to take on a new challenge, something to reinvigorate me and to inspire me – learning how to farm!!
What are some of the challenges involved with being a female farmer?
The greatest challenges are those to come. I believe women are still struggling to be taken seriously as capable farm successors and males are still being given priority in terms of opportunity to farm. I personally believe that just because I am a female does not mean that I can't be a successful farmer and now that I have given it a go and realised how much of a wonderful and diverse career the farm can provide, why would I want to do anything else?
I have been encouraged my whole life to take a pathway other than the farm. I know there are other women out there like me who have struggled to find out what they want to do in life because they cannot live up to everyone's expectations.
For the first time in my whole life I am comfortable, love my life and am happy because I see where my future is heading.
I believe if you are willing, you need to learn the skills, have a great mentor and role models and put your hand up as soon as possible to say you want the opportunity to farm. If you don't the opportunity will slip by with lots of regrets and heart ache.
What do you think are some of the main struggles faced by girls living in regional and rural Australia, and what can we do to overcome them?
We must teach our young women that women in regional and remote Australia live a very fortunate life.
When you look at other countries, women are working the fields day to night, in very labour intensive jobs and cannot even rise above subsistence farming to feed themselves and their families. When our society rose out of development, farm life became a lot easier for women and their families.
I believe the world is your oyster.
There are endless opportunities awaiting us if we have the confidence to apply our strengths. I am sure the shift in technology, changing social norms, changes to family structures and industry funded women's development agendas are paving the way for an even brighter future for women in regional communities.
As communities become smaller and families face new business challenges, we must remember what our community forefathers have brought us – our heartland is the bush and our country towns must remain there for our children. We have fantastic farming families who have been there for generations. We must relish in their success stories and think to the future, this is very important.
If a 16-year-old girl came to you, saying she wanted to be a farmer, what would you tell her?
I am sure I will be able to shed more light on this after my 'Daughters in Ag' study for Nuffield. I believe I will find that successful female farmers learned a trade/skill that will compliment farming. Or if you are that way inclined, then university is an excellent start to a career in farming too. But make sure at every opportunity get as much work experience on a farm as possible. Ask to be taught how to do all the work and not be pigeonholed into certain jobs because you are female. Also, if your parent's are farmers the best thing you can do is share with them your thoughts on becoming a farmer. I could have done a bit better at that!
If you are a female farmer or farmers daughter who would like to talk to Katrina about her Nuffield study, you can contact her via twitter or email her at ksasse2@gmail.com.