Bio: Mandy Mills, NSW Winner 2016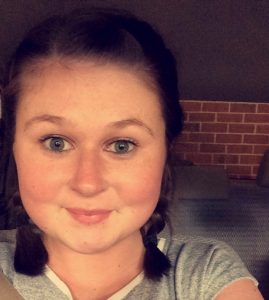 Mandy is one of our 2016 Leadership Competition Winners. You can check out her winning entry here and her bio below.
Describe yourself in 100 words or less!
I'm just your average teen that loves to binge watch Netflix and spend hours hanging out with my friends, either at the beach or on Facetime. I love to laugh and have fun, though when I become passionate about something it can be hard to stop me from achieving my goals.
How old are you, what grade are you in and what community/town do you live in? 
I am 17 years old, in grade 12 and live in Forster, New South Wales.
Who is your role model and why? 
My role model is Chimamanda Ngozi Adichie, a Nigerian activist for gender equality. I look up to her because she unapologetically stands up for what she believes in, a trait that I aspire to have.
What's your favourite thing about living in rural Australia? 
My favourite thing about living in rural Australia is the sense of community; everyone in my town knows each other. It is also comforting to know that there are people to support you if you are ever in need.
What are you passionate about? 
I am passionate about abolishing the gender wage gap and creating awareness for the prevalence of domestic violence.
What's your favourite quote? 
"The problem with gender is that it prescribes how we should be rather than recognizing how we are. Imagine how much happier we would be, how much freer to be our true individual selves, if we didn't have the weight of gender expectations."
Chimamanda Ngozi Adichie
We Should All Be Feminists
Why did you enter Country to Canberra's Leadership Competition? 
I entered the Country to Canberra Leadership Competition because I wanted to learn more about my community's stance on gender related issues, as well as strengthen my passion for speaking out about such issues. 
What do you hope to get out of the Power Trip to Canberra? 
From the Power Trip to Canberra I hope to establish friendships with likeminded young women from around Australia and to be inspired to further my activism for gender equality. 
What's your main goal/ambition right now? 
My main goal is to finish my HSC exams and go to university to study Pharmacy.
Tell us a couple of things you do to relax/have fun? 
 I live in a coastal town so going to the beach with my friends is something that I love to do, though I also love to just chill out and watch movies.
How do people stay in touch with you? 
Snapchat: mandymills99
Twitter: @mandym_99
Instagram: mandym_99