Winner 2017: Rachelle Dowling, VIC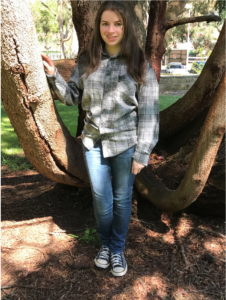 Name: Rachelle Dowling
Community, State: Yarragon, VIC
School: Education College Gippsland, Warragul Campus
Age, Grade: 17
Bio: Click here
---
From primary school to Prime Minister, how can we create strong pathways to power for women?
How can Australia create pathways and empower women to create a successful life for themselves?
This question becomes more complicated when you consider social components such as a broken family, multiple foster homes/primary schools and in some circumstances, homelessness. These situations reflect my life.
I completed four years of primary school education. I'm now school captain and an active community member who supports individuals with similar experiences. My achievements reflect the support I receive from my current school. Here I learnt resilience is power.
But what if I had this encouragement at a younger age?
Supporting women should begin in primary school. Implementation of careers advisors and welfare support within a primary school would encourage girls to follow their dreams and step out of gender specific roles. Classrooms grouped to cater for individual learning styles instead of age, providing older peer support. This would also reflect the real world where individuals of all age brackets work together.
Schools need engagement within communities. This could be done by introducing strong female mentors, utilising local government, local community, organisations and local business. A working example is my role as Meeting Administrator for the Baw Baw Food Movement along with the support I receive from the Longwarry Lions Club. In both these organisations there are strong female role models.
At a regional level if expanded to local government/council members, women could volunteer their time to mentor girls within primary schools for their public office. This could include registered governing bodies of specific professions and trades within the State, offering support in their areas of expertise.
At a national level this model could be integrated from a regional level by engaging girls in local council, schools, governing bodies and business, with similar programs like Country to Canberra. This model creates a clear pathway for women to develop within community, regional and national level.
To develop strong female leaders, we first need to develop strong resilient girls. "The person" must be valued before they are measured by standard curriculum. This is illustrated in "Maslow's Hierarchy of Needs" where elements such as physiological needs, security, and sense of belonging, all lead to positive self-esteem and ultimately self-actualisation. Making a person more motivated to reach their full potential. If these pathways were available to me I would have felt more supported in a time of abandonment.
After all "it takes a community to raise a generation of success".